Our Schools
The Schools of the Lunesdale Learning Trust share an underlying philosophy, a clear vision and a belief in an education based on values.  They are places where relationships flourish and where people support each other to achieve the highest standards for every individual.
QES has a fine tradition of "scholarship and care" dating back over 400 years, with its present popularity founded upon high quality teaching and learning, a broad and imaginative curriculum geared to individuals, excellent results, impressive standards of care and a reputation for a friendly, relaxed yet purposeful atmosphere.
QEStudio has these characteristics in its DNA but, in addition, working with professional partners, it provides a technical and vocational education.  Its aspiration is to serve a vibrant local community, developing individuals whose practical and professional capabilities are honed in an inspirational, high-quality, cutting-edge environment.
THESE TEN CORE VALUES UNDERPIN ALL AREAS OF OUR COMMUNITY:
Respecting traditions & the past
Working hard and doing your best
Being decent to people
Being friendly, polite and courteous
Looking out for other people
Getting involved
Respecting the environment
Thinking of others less fortunate
Encouraging global citizenship
Understanding life is about more than money or material things.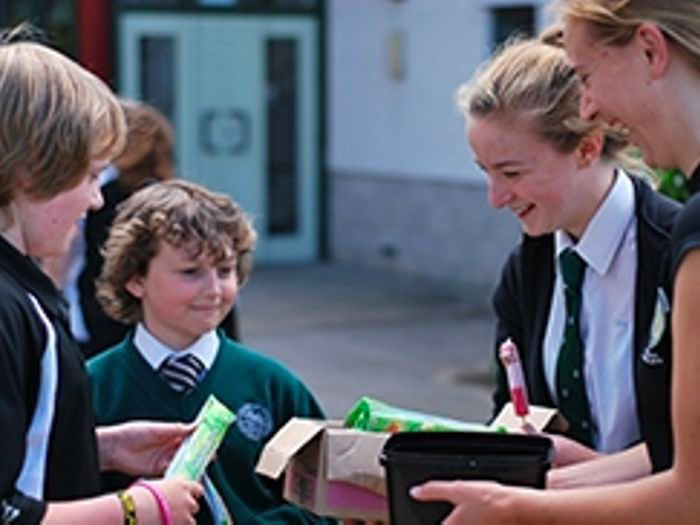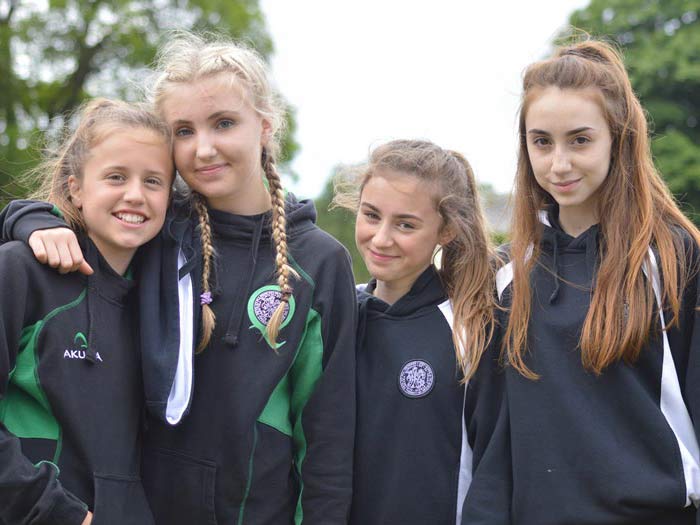 Whether it is speaking to parents on an Open Evening, helping a young person make decisions about their future or appointing staff, we use the language of these Values every day.
Along with our original mandate to provide 'scholarship and care', they are the basis for our educational philosophy; they allow us to speak about the profound and life changing effect that education can have, and subscribing to them enables us to share a common language and purpose.  
They lead directly to the overall aim stated in our Sixth Form Contract:
"to develop young people who are independently minded critical thinkers who will leave QES with the ability to use both their intellect and their compassion in making decisions in the wider world."
We are committed to a broad education in the deepest sense and with a strong emphasis on personal development supported by a diverse range of extra-curricular activities.
That said, we expect students of all abilities and categories to achieve in the top 25% nationally and our achievements at GCSE and A Level have consistently demonstrated that the majority do.
QEStudio School was opened in September 2017 as part of the Department of Education's Free School programme. It was the brainchild of the Principal, Alison Wilkinson FCCT, and her team and is based on a very strong vision and educational philosophy. At the heart of the vision is a belief in the importance of high quality technical learning coupled with a determination to serve the local communities of South Lakeland by investing in the skills of young people. We are passionate about providing our students with technical skills, the ability to learn in the work place and a desire to contribute to the well being of their communities.
We are all experienced staff who have been able to develop our vision as part of our sponsor academy, QES and most of us work in both schools, transferring our learning from one setting to another in a context that is challenging and exciting in equal measure.
"to develop young people who are independently minded critical thinkers who will leave QES with the ability to use both their intellect and their compassion in making decisions in the wider world."
We work in teams, supporting one another professionally and personally with warmth, good humour, common sense and a sense of what is important for our students. We care deeply about our schools and the young people we teach and go home each evening tired but pleased that we have done something worth while that really can make a difference to young lives. Our pastoral care is impressive. Everyone here goes the extra mile top makes sure that our students are safe, happy and have bright futures. We've got a great team of specialists but every member of staff makes their contribution to a coherent provision